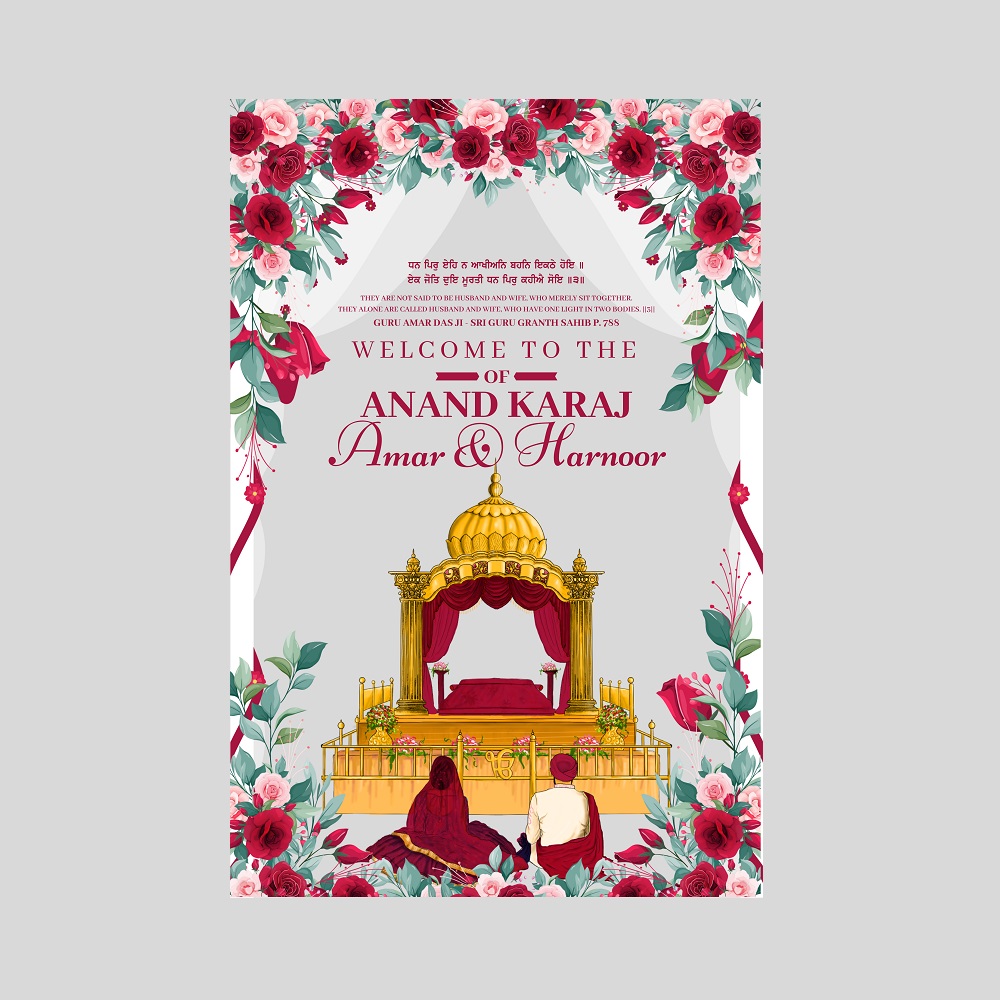 Sikh Ceremony Board
October 25, 2022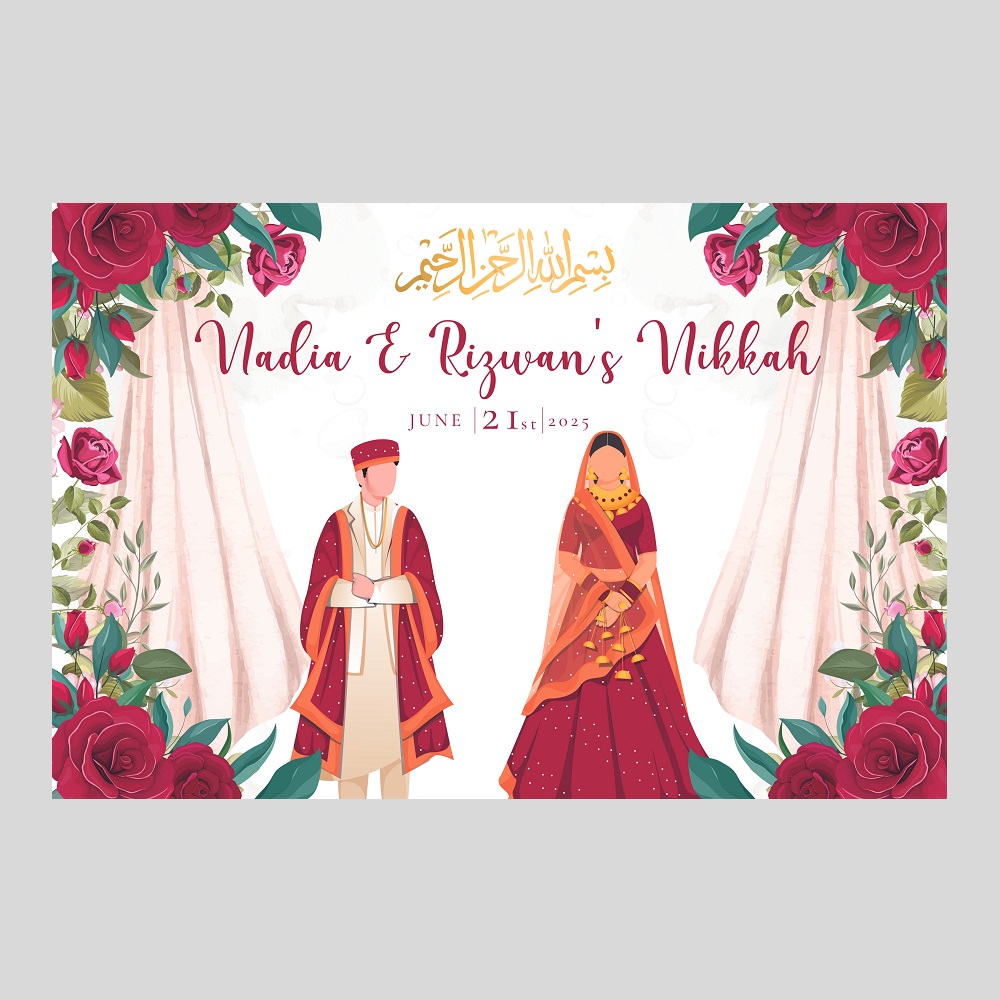 Nikkah Ceremony Board
October 25, 2022
Wedding Week Sign
From $58.00
An elegant Maiyan and Choora party board to welcome your guests. We will personalize it, just fill in the details above!
Start the festivities with this Welcome sign! Create that vibrant unforgettable Indian party atmosphere you're looking for by adding this sign to your decoration. Looking for something similar, place a custom board order and we will create a unique design just for you!
We will personalize it with your name, just fill in the details below! If you wish to change any of the text, we can do that as well.
Place Order
Select the available options and add your details, then simply checkout.
Accept Changes
We will email you with a proof of your personalized board.
Printed & Shipped
Once you accept the changes, your board will be printed and shipped. Every order comes with free tracking, you will receive an email with your tracking number.
Delivered
Your board will be delivered to you.
The most popular choice when it comes to event boards. Great for indoors or outdoors, lightweight and a smooth finish. This board has a foam core covered with thick stock paper on both sides. Can be used outdoors, but its not waterproof.
This type of board is great for both indoors and outdoors. Its the heaviest out of the 2 which is great for outdoor events in windy environments. It has a smooth finish like Foam boards, its made of plastic materials which means its waterproof.